Kokoda Today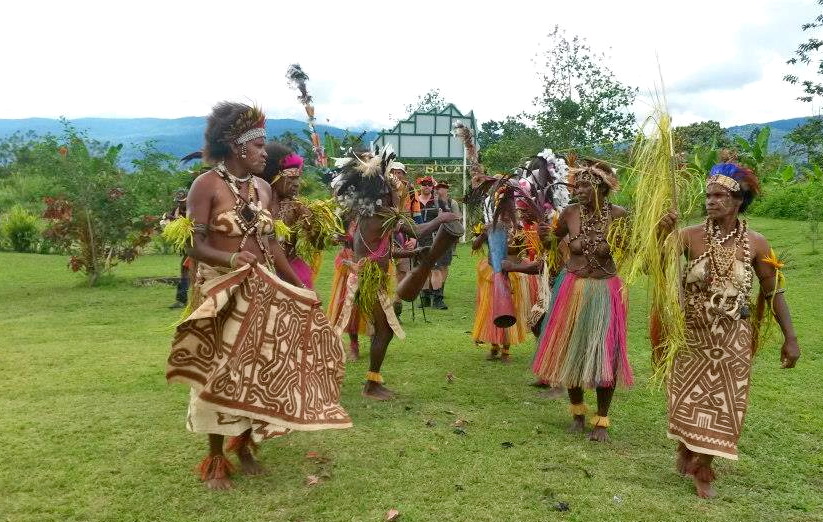 Koiari and Orokaiva villagers who live along the rugged and gruelling Kokoda Trail endure countless hardships daily, however, still manage a smile.
It is rather ironic that this area, along which WW II was fought and won for Australia (and of course the modern day Papua New Guinea), now resembles a forgotten backwater.
Walking to Port Moresby or Kokoda for these villagers – can take two to three days. There are no regular air services to villages along the trail, exceptions being chartered food drops for trekkers.
There are a few schools and aid posts along the Kokoda Trail. However, many people have died because of minor illnesses and injuries. Women die during childbirth and pregnancy.
Lack of air services also has a bearing on the delivery of agricultural produce to markets. Coffee, citrus fruit, and fresh vegetables proliferate in the fertile soil of the Kokoda Trail villages, however, getting it to market is the problem.
Young people migrate to towns in search of a better life, leaving behind the elderly and children. Children go to school in either Port Moresby or Kokoda because of the lack of schools and teachers.
The hardships the forgotten Orokaiva and Koiari people who live on the mountains, ridges, and gullies of the Owen Stanley Ranges endure daily bring tears to your eyes.
The smiling, happy faces of children as they call out to visitors – amidst these abject hardships – brings so much joy to your heart.