Pat Vainerere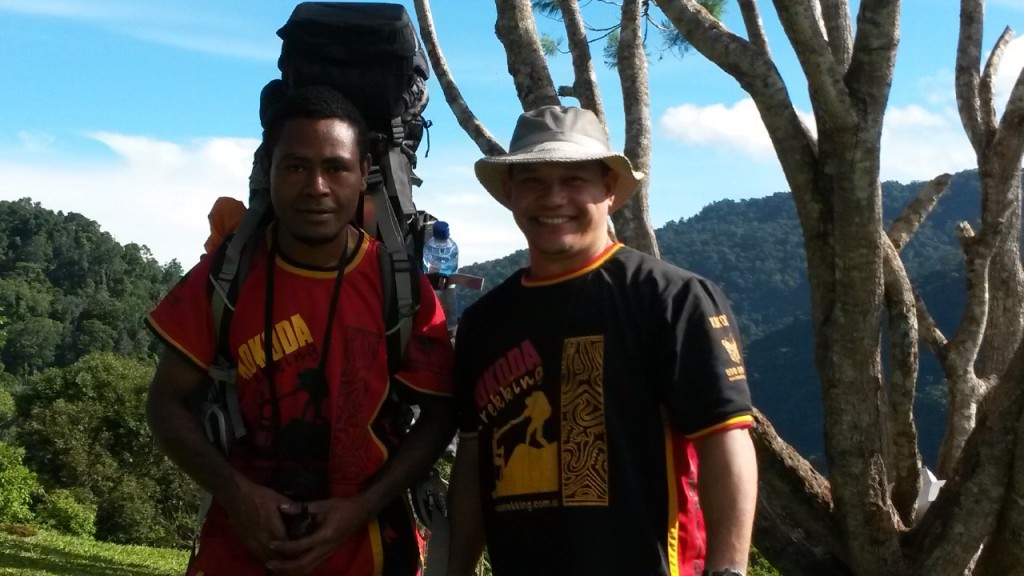 Has guided many treks over the Kokoda Trail as well as a guide in the Cook Islands for many years. Other places travelled for trekking include Thailand, Bali, Tahiti and Vanuatu. Spends time outdoors walking the local scenic trails on the Gold Coast and Brisbane.  Conducted outdoor training camps and walks for groups such as martial arts, health and sports club on the gold coast.
---
Clement Harika
Clement started working with Kokoda Trekking in 2004 as a porter. He slowly moved his way up the ranks and is now one of our best guides and most respected employees. He has a very good command of English and has walked often as a personal porter and throughout the past couple of years as a guide. Clement continues to try his best and has a good knowledge of the war history. He also loves to share with you stories about village life should anyone be interested in their culture.
---
Eric Uwea
Eric's first experience as a guide on the Kokoda Track came from his training by the TPA (Tourism Promotions Authority) who trained Eric back in 1996. He has been a valued employee of Kokoda Trekking since joining us in 2003. As you can see he was walked the Kokoda Track over 150 times and is ready to share in your Adventure!
---
Wayne Urina Tihimi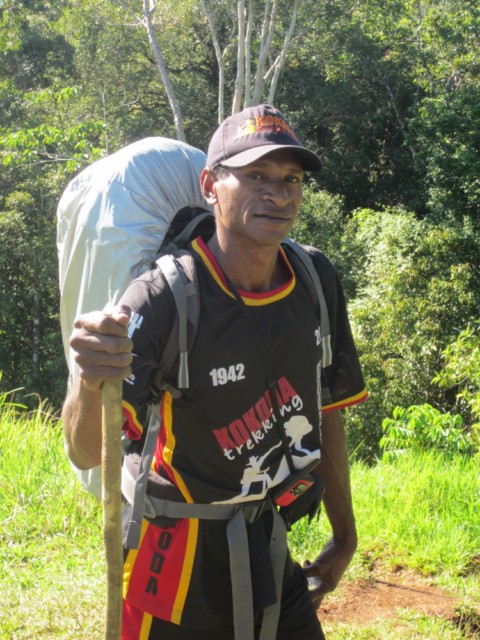 Wayne shares his interest in the war history whilst walking the track. If trekkers are interested in the culture he shares with them his village experience and enjoys stories shared by other trekkers about their family and life back home. Wayne is fluent in English has good leadership skills and knows the track extremely well. Several times he has ran it at night during the Kokoda Challenge Races he has entered.
---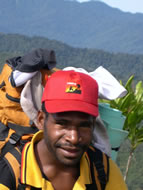 A personal porter can be hired to carry your pack. This should be arranged before the trek, as it can be difficult to hire a porter once a trek has commenced. Pack weight for a porter is restricted to a maximum of 15kg.
Highly recommended if you do not fit into the 'super' fit category.
Pictured is Brendan Buka, the fastest man to run the Kokoda Track in a record setting pace of (16 hours 34 minutes – Ower's Corner to Kokoda). Brendan hold's the record for both directions. He is available as a personal porter.
The porters will look after you while you are out on the Kokoda track. They will help you lead the way, light up the fire in the morning before everyone else wakes up, boil some water, cook some food and in general be a good companion to your group.
At night upon reaching your daily target, our guides and porters will again help set up camp, light up some fire, and boil water and prepare food for you. Very helpful when you are exhausted after a long day's walk.
When reaching a village, our guides and porters will also arrange for you to stay at the village guest house, and perhaps arrange for some village food should you like to try some kau-kau or choko or even chicken when available.