Choose the Kokoda trek package that's right for you. View our 2019 & 2020 trek schedule, packages and prices.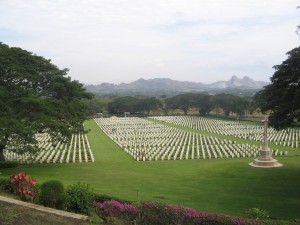 The Kokoda track was the setting for a famous event in Australian history, one which still resonates in the national consciousness today.
Kokoda Trekking organises and offers set trekking itineraries as well as custom made treks to satisfy your needs.
Trek with Kokoda Trekking & have an adventure of a lifetime
The Kokoda Trail is one of the world's great treks, linking the southern and northern coast of Papua New Guinea, it is a challenge to be enjoyed by the fit bushwalker. The Kokoda Trail and Sogeri area have a history of bitter fighting between Australian and Japanese armies during the early days of the war in the Pacific in World War II.
The 96 km Kokoda trail passes through rugged mountainous country of rainforest, jungles of fern, orchids, birds and clean mountain streams which tumble into steep valleys. The unspoilt villages throughout the Kokoda Track will welcome you and the Koiari and Orokaiva people will greet you with smiles and tempt you with seasonal fruit and vegetables.
Find my Trek
Why choose us?
What our friends had to say
"I am delighted that we chose to trek with you and your team. While the ability to run a well managed trek was important I believe that the way that you guys give back to the community and include the locals in your operations makes a unique difference to the whole experience. I felt like I was being included in the history of the trail rather than just observing it as a visitor."

"Thanks for a memorable journey. The style of trek that you offer was just what I was seeking and I am already singing your praises here in Brisbane – hopefully more business will come your way."

"Everything was organised and very well planned and we wouldn't even consider trekking with anyone else – we've done it twice with them so they must have been good! The porters are the most wonderful people, so genuinely wanting for you to succeed and doing whatever it takes so you make it."
Walk
in the footsteps of heroes
The Kokoda Trail was the scene of some of the bloodiest battles of World War II and still carries the scars of a fierce campaign.
What's your question?
If you have further questions and would like further information you are encouraged to contact us or check out our forums.